A portfolio of quality establishments brought to you by the owners of Kuilfontein Stable Cottages
KUILFONTEIN
STABLE COTTAGES
COLESBERG
Charm, history and convenience, where guests become friends.
B&B WITH FULL DINNER OPTION
The exquisite landscapes of the Karoo are unforgettable. They touch the soul with their sometimes-stark but always impressive vistas, and there is a sense of peace that blankets the land. It is within this gorgeous setting that the Kuilfontein Stable Cottages in Colesberg are situated.
These picturesque cottages have been owned by the family since 1875 (an impressive six generations) and are conveniently situated with their gates right on the N1 motorway. This means that they are the ideal stopover for those travelling between Johannesburg and Cape Town.
The current custodians – Penny Southey, and Lexi and Grant Stocks – are actively involved in running both the farming enterprise and the lodges. They are dedicated and renowned hosts with well-trained and committed staff members. Their focus is on showing personal attention to detail to create a venue that is as beautiful and special as its unique surrounds.
The white gabled stables were formerly used for racehorses. Today, they offer tasteful farm accommodation with Cape Heritage nuances and a sense of sophistication, charm and comfort.
ACCOMMODATION
The elegant old stable quarters have been converted into the inviting Kuilfontein Stable Cottages, each exuding a style and comfort of its own. Crisp, white cotton percale linen, mohair blankets, and feather pillows create rooms that are luxurious, while the family antiques that decorate them add character.
There are two luxury units, one family suite, and five standard units. Children that are six years and older are welcome. Families with younger children and pets can opt to stay at The Paddocks.
ROOM ONE
Danny Boy
Standard room with twin beds.
ROOM TWO
Equilateral
Standard room with twin beds.
ROOM THREE
Wotwonit
Standard room with Queen-size bed.
ROOM FOUR
Non U
Standard room with King-size bed.
ROOM FIVE
Fearless Streaker
Standard room with twin beds.
ROOM SIX
Klaserie
Family unit with 1 queen-size and 3 singles.
ROOM SEVEN
Luxury Blue Room
Luxury room with queen-size.
ROOM EIGHT
Luxury Red Room
Luxury room with queen-size.
2022/2023 RATES
Rates change annually, but are subject to change without notice.
Rates exclude beverages and additional meals.
Please confirm when booking.
Double
Occupancy
From R700 to R800
per person per night, B&B
Single
Occupancy
From R1050
per person per night, B&B
Dinner
(Optional)
Rates on request
DINING
Kuilfontein offers an intimate dining experience, where the owners and resident chef create gourmet three-course meals from farm-fresh produce. These ingredients are grown on the farm or locally sourced to ensure the freshest flavours and best quality. This includes the world-famous succulent Karoo lamb.
Breakfasts include delicious homemade breads and preserves with fresh fruit, farm butter and cream from resident dairy cows.
Dining and bar facilities are for the exclusive use of guests staying at Kuilfontein Stable Cottages, assuring you the utmost privacy and intimacy during your time here.
DRINKS
Meet other guests and travellers for a pre-dinner drink in the charming pub, which is steeped in memorabilia. There is an excellent wine list full of local labels that range from easy quaffing wines to more premium ones. Or, if you prefer craft gin or beer for sundowners, we have a variety that make the ideal accompaniment to our magnificent Karoo sunsets. There is a cosy fireplace for the winter months too.
After-dinner drinks and coffees are served in a delightful gazebo or under the clear skies. With no light pollution from the big city, the display put on by the stars in the Karoo is quite breath-taking.
FACILITIES
Guests wanting to explore the area or relax in its natural beauty have so much variety from which to choose. Swim in a freshwater spring, try your hand at boule, or search for relics from the Boer War. If you want to breathe in the fresh, warm air of the Karoo, go for a stroll on the vast estate (looking out for game species). Birders love visiting this area because there is an extraordinary number of species to be found here.
The farm is an active operation, producing delicious lamb and wool for specialist shops. Other species that call this home include springbok, cattle, and the shy five – Aardvark, Aardwolf, Meerkat, Bat-eared fox and Porcupine.
WEDDINGS
The converted shearing shed makes for a stunning, intimate wedding venue. Its white-washed walls and dramatic exposed beams make for a timeless, neutral setting in which to create the venue of your dreams. We are able to accommodate up to 70 wedding guests.
Accommodation for up to 38 wedding guests is available at Kuilsfontein, and there are more lodgings available in the nearby town of Colesberg, which is only 12 km away.
CHARITY
At Kuilfontein Stable Cottages, we have started a charity for "The Karretjie Mense" who are the original inhabitants of the Karoo. These wonderful people originate from the Khoisan and Griqua tribes, who were ancient hunter-gatherers that lived off the land. The "karretjie mense" are our "gypsies." They live and work seasonally in the arid Karoo and Kalahari regions to support their families and communities. We distribute school uniforms, clothing, towels, pillows, food, baby food, shoes, etc… and would appreciate any donations. Your contribution can go a long way in uplifting these communities.
Find out more and contribute here.
Biking & Hiking
Discover your own trails or explore the ones forged by previous explorers on foot or from the comfort of the bicycle saddle. The vast Karoo landscape is a place of incredible beauty, which is best enjoyed with the warm sunshine on your shoulders and the smell of the bush filling your lungs.
Photography
The ever-changing light, stark vistas and iconic windmills of the Karoo combine to offer photographers once-in-a-lifetime opportunities to capture award-worthy images.
Birdwatching
Thanks to the variety of vegetation and unique geography of the Karoo, this area is rich in bird life and currently boasts about 250 avian species. One of the distinct bird calls that guests of the Kuilfontein Stable Cottages may hear on the farm is from our national bird, the blue crane. In the winter months, they come closer to the farmstead to find a mate. Once they have paired, they move further out into the veld to breed. We are thrilled to have several breeding pairs on the farm.
One of the most exciting residents, the rare blue korhaan, can be seen regularly with the Karoo korhaan, black korhaan, Ludwig's bustard, Namaqua dove, and Cape eagle owl, to name a few.
HONOURABLE MENTIONS
We appreciate the recognition and positive feedback that we have received over the years. A few of our accolades include being recognised by the following publications and websites:
• TripAdvisor – Certificate of Excellence 2014, 2015, 2016, 2017 and 2018
• Country Life
• Portfolio Collection
• Greenwood Guides
• Getaway Magazine – Top 10
• London Telegraph Places to Stay
• BA Magazine
• SA-Venues.com Guests' Choice Awards 2018
GUEST COMMENTS
"Comfortable room, excellent dinner and service, highly recommended – a must for anyone wishing to sleep over near Colesberg. Thank you to the owners and the team at Kuilfontein for a warm welcome and a superb break in my journey from Pretoria to Cape Town."
RICHARD B (UK)
(May 2019)
"Been coming here for the past 3 years on my way down to Cape Town or Joburg. It is like a mini vacation and a complete switch off from a crazy life in comfortable fashion with delicious decedent food and beautiful hospitality. Always crossing paths with lovey people here. A home away from home."
JARRED N, SOUTH AFRICA
(April 2019)
LOCATION
GPS LOCATION (WGS84)
S30° 48′ 2.883″ E024° 59′ 1.8″
RUNWAY CO-ORDINATES
S30° 49′ 4.86″ E024° 59′ 37.05″
28/10 1300 meters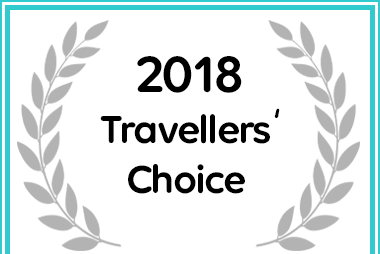 Kuilfontein Stable Cottages & The Paddocks@Kuilfontein received a 2018 Travellers' Choice Award for Self Catering Accommodation on
Afristay
.